Hi,

My name is Barry Petty, owner operator of Petty's Automotive. I have been at this location for 33 Years doing mechanical work on domestic & foreign automobiles and light duty trucks. I specialize in Heating and Air Conditioners of all makes and models, I also do all other mechanical work including computer diagnostics with programming capabilities. If I can ever be of any help please look me up and give me a try.

My name is Keith Hyatt, employee at Petty's Automotive for 11 years. I have been in the automobile repair business for 40 years. I have worked on everything from military aircraft in service to all makes of cars. If I can ever be of any help to you just please give me a call.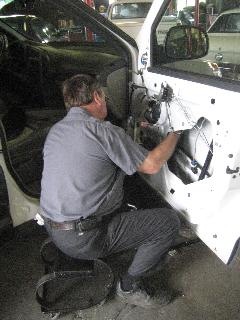 We have no objection if you take your work to the man that has a lower price. For no one knows better than he does what his work is worth.


160 S Spring St
Downtown Spartanburg, SC 29306
(864) 583-7639

Email: pettysautomotive@bellsouth.net